Snehal's corporate career spans back three decades in various industries such as Retail, Shipping, Hotel & Tourism, Construction & Engineering, Oil & Gas, Pharmaceuticals just to name a few. Her last employer being The United Nations; The International Criminal Tribunal for Former Yugoslavia  where she served as an analyst prior to starting up her own spiritual business. She worked predominantly in the field of Human Resources, Research and Development, Marketing and Sales, Management, Guest Relations, Recruitment & Training and Analytical Research. These are still the arena's in which her contribution continues, be it somewhat of a higher frequency now and without bias from any "person-identity'' complex.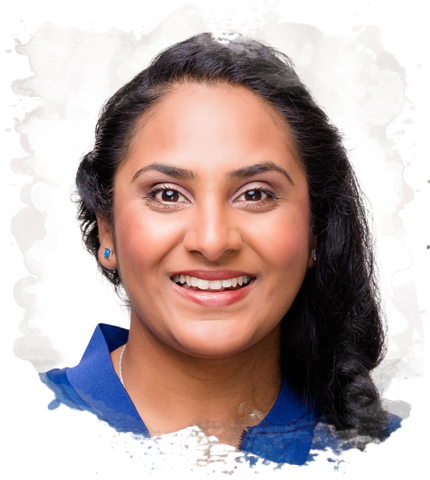 Degree in: Bachelor of Business Administration (majors in Human Resources, Industrial Psychology)
Pretoria, South Africa
Continued Professional Education:
Certifications: Certified Professional Coach (CPC) & Energy Leadership Index Master Practitioner (ELI-MP)
Virtual
Certification in Holobody Health Coach, + 6 Phase Meditation 
Virtual
Certification in NLP Master Practitioner, Master Social & Emotional Intelligence Coach, Certified Life Coach, Motivational Coach, Workshop Instructor, Weight-loss Master Coach
Amsterdam, The Netherlands
Certification in Holistic Life Coaching & Emotional Freedom Techniques (EFT)
Athens, Greece
IZI LLC - SITH, Peace Studies and Conflict Resolution- Morrnah Nalamaku Simeona
Certification I & II in: Self I-dentity through Ho'oponopono
Amsterdam, The Netherlands
Certification in 200hrs Yoga Teacher Training Multi-Style
Dharamshala, India
Dr Sundar- Indian Society or Development of Integrated and Alternative Medicines
Certification in: Ayurveda Therapy & Ayurveda Nutrition
Coonoor, India
Diploma in Raynor Massage, Combined Healing Techniques of Eastern Holistic Medicine
London, England.
Introduction to Mahayana Tibetan Buddhism- Meditation, Buddhist Studies and continuous   study
Dharamshala, India
Reiki I , Reiki II, Reiki lll -Master, Natural Healing
Rotterdam, The Netherlands.