Conquer Your Circumstances
Master the art and practice of metaphysics. Learn how to manage life circumstances, release resistance and stay balanced. Ultimately you will begin to understand and know at a fundamental level that there are no problems or circumstances you cannot conquer.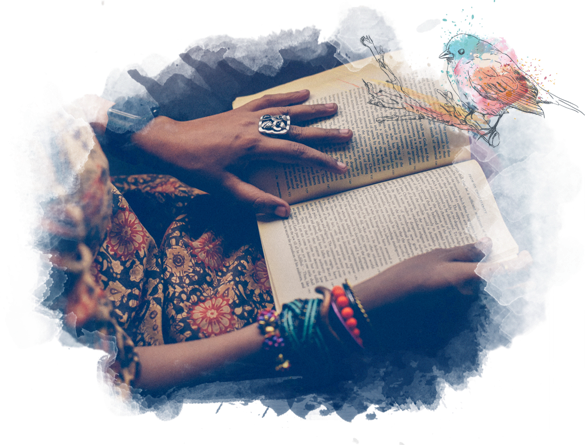 This book serves as a practical guide to those who wish to experience profound change. It outlines a few cosmic principles or laws that you can harness to improve and upgrade your life.
By activating, observing, understanding and implementing the cosmic laws which are metaphysical in nature and go as deep as you can go, you will find that everything is energy and this energy vibrates and has a frequency. Learning to work with, read, translate and transform energy, its vibrations and its frequency is like learning a life skill. This skill can be used to solve your problems and help you move beyond your suffering.
It will equip you with the knowledge, tools and techniques not only for developing and empowering yourself, but also for raising your consciousness and altering your perceptions. You will become the change you so desire. Snehal has developed the 3' T model to guide you through the metaphysical journey for transformation, transition and transcendence. This journey will culminate in you experiencing a truly authentic, fulfilling, joyous and abundant life.
Book Reviews
"Conquer Your Circumstances is the quintessential guide for anyone on the path of uplifting themselves, deepening their self awareness, and creating a new reality. This is the perfect read for both beginner and expert."
Sarrah Chapman
Spiritual Success Coach. USA
"Snehal Shah's analogies are great for people unfamiliar with metaphysics and how they can use these techniques in their lives and achieve the life they want with the unique process of 3'Ts."
M Ahmed
Author - Speaker - Happiness Coach. Australia
"Poignant and direct. No matter your level of experience, Conquer Your Circumstances meets you where you are, and gives simple, yet powerful guidance on how to completely reshape and change your life."
Michelle Colston
Author. USA
"Well-written book with theoretical to-the-point background and practical tools. It offers a broader perspective of awareness and gave me personally more insight of creating, using and receiving positive energy."
P.L
Mother & Office Administrator. NL
"A lovely book, inspired by the heart and written with love. Also a useful tool to use on one's spiritual journey towards the betterment of the soul."
Frazer L.
Student of Life. UK
Featured Book Reviews
"Kia ora 
I am not an avid reader but I do enjoy spiritual books and the idea of divinity. Anything to get better in mind, body or spirit.
My selection of reading material is often haphazard and randomised - and often just a chapter. What appeals to me though with this book is the opposite. I liked the idea of a method. A framework. A guidance. I feel it requires a bit of sit-still attitude. A commitment to self-awareness and then a process of engagement, and one is sure to reap the benefits of this amazing strategy contained within this narrow space. This narrow space holds an infinite possibility. Take the dive into its pages and create a new paradigm
It houses a good explanation of the cosmic laws. Love the illustrations with quotes. Well laid out. An invaluable tool for journey of self-discovery. Relatable and relevant. A gr8 reminder of who I am. 
This is an essential tool for the global upgrade this world needs which the author mentioned. 
I like the idea of desiring virtues to manifest on the planet. If all  the world were caring generous and sharing, money would not be as important. 
Blessings and All the best "
[Do not leave what brings you joy on the last of your to do list] 
Umesh
Father & Pharmacist
"When I first read "Conquer your circumstances", I was, in hindsight, heading directly towards a dramatic and life-changing physical shift. I read the book quickly, between night shifts of my intense and demanding job and whilst I appreciated the learning experience, the words didn't really sink in. How could they? I was living at 100 miles an hour and just about coping with my life.
So here we are, 3 years later and things couldn't be more different. When Snehal asked me to reflect on her book, I picked it back up at a time when quiet had been imposed on me and the traumas of the last year are still raw. Re-reading the book was like a revelation! Every word, so carefully considered. Every chapter, so flawlessly constructed.
We are introduced to vast, complex metaphysical themes which in the wrong hands would never let you see the beauty of the concepts. The book is written in a voice that is confident but both gentle and unassuming so draws you in like a novel where you can't wait for the next chapter. Snehal succinctly weaves cosmic laws into a framework for change and growth, and peppers the weighty concepts with personal stories which helps the reader understand and allows a certain closeness to the author.
What is very clear to me now is that "Conquer your circumstances" is not a book with one message, rather it is a guide that can be re-read time and again as your metaphysical knowledge grows and develops. Each reading brings a greater appreciation of the subject and helps inspire further study and research. Isn't this what the greatest authors do? How grateful I am to have this book return to me, at just the right time and at just the right place."
NIX
NHS Nurse. UK
Conquer Your Circumstances
An expert in using metaphysical modalities, Snehal introduces, teaches and facilitates a process of knowledge transfer, equipping people with tools and techniques to help them achieve their desired outcomes. Snehal is a qualified professional Mindset & Performance Coach and uses her Spiritual perspectives and abilities to transmit the wisdom she has come to experience through her own journey of discovery. Her work has  evolved into Quantum Coaching and  its facilitation. Her passion for life long dedication to the study of metaphysics is evident on each page of the book.