Conquer Your Circumstances
Master the art and practice of metaphysics. Learn how to manage life circumstances, release resistance and stay balanced. Ultimately you will begin to understand and know at a fundamental level that there are no problems or circumstances you cannot conquer.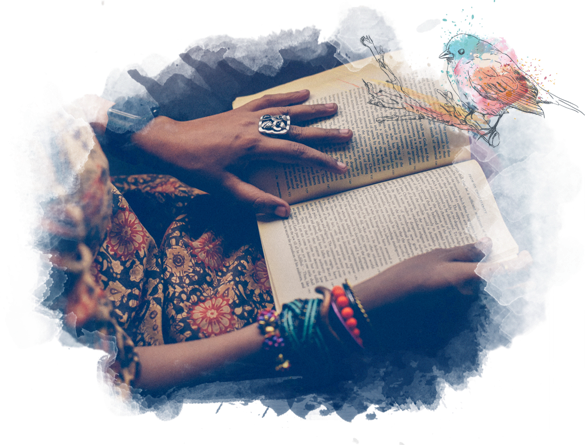 This book serves as a practical guide to those who wish to experience profound change. It outlines a few cosmic principles or laws that you can harness to improve and upgrade your life.
By activating, observing, understanding and implementing the cosmic laws which are metaphysical in nature and go as deep as you can go, you will find that everything is energy and this energy vibrates and has a frequency. Learning to work with, read, translate and transform energy, its vibrations and its frequency is like learning a life skill. This skill can be used to solve your problems and help you move beyond your suffering.
It will equip you with the knowledge, tools and techniques not only for developing and empowering yourself, but also for raising your consciousness and altering your perceptions. You will become the change you so desire. Snehal has developed the 3' T model to guide you through the metaphysical journey for transformation, transition and transcendence. This journey will culminate in you experiencing a truly authentic, fulfilling, joyous and abundant life.
Book Reviews
"Conquer Your Circumstances is the quintessential guide for anyone on the path of uplifting themselves, deepening their self awareness, and creating a new reality. This is the perfect read for both beginner and expert."
Sarrah Chapman
Spiritual Success Coach
"Snehal Shah's analogies are great for people unfamiliar with metaphysics and how they can use these techniques in their lives and achieve the life they want with the unique process of 3'Ts."
M Ahmed
Author, Speaker, Happiness Coach.
"A review from another event hosted by the Satori Vision Metaphysical Team to help you get a feel of whats its like to gather in shared space with us. "Totally agree with Hadeel-join the next workshop, you will NOT regret any second of it. Thank you, love you, beautiful beings…"
Jeanette
"A review from another event hosted by the Satori Vision Metaphysical Team to help you get a feel of whats its like to gather in shared space with us. "Shift your reality workshop hosted by Sne was literally out of this world. If you ever get a chance to join a workshop led by this Being you must go. In deep appreciation for the co-creation and love shared."
Hadeel
Germany
"Poignant and direct. No matter your level of experience, Conquer Your Circumstances meets you where you are, and gives simple, yet powerful guidance on how to completely reshape and change your life."
Michelle Colston
Conquer Your Circumstances
An expert in using metaphysical modalities, Snehal introduces, teaches and facilitates a process of knowledge transfer, equipping people with tools and techniques to help them achieve their desired outcomes. She has a background in business administration, and has since shifted into holistic healing and now teaching. She is a Master NLP and Reiki practitioner with certifications in Ayurveda, Yoga and Holistic Massage.