Jedi Warrior Exclusive Coaching Program
This coaching program is engineered to deliver the best results for achieving high performance and creating mastery mindset that attracts success. It will enable you to develop an understanding of energy and the ability to shift it in the moment. We are thrilled to announce that this upgraded program will benefit you in all and any area of your life and the application, reach and expansion of what you Master in this program is limitless.
Ideal for Leaders and Change Makers
Description
Full Intensive 9month individual exclusive coaching program.
Month 1: Mind & Body Preparation
Month 2: Schooling into energy levels
Month 3: Training within energy levels
Month 4: Awareness Into and Dissolving of Energy Blocks
Month 5: Exploring Relative Reality: Spiritual/Mental/Emotional
Month 6: Exploring Relative Reality: Physical/Social/Environmental
Month 7: Applied Wisdom: Navigating between worlds
Month 8: Applied Wisdom: Stabilizing the force field
Month 9: Applied Wisdom: Manifesting and Creation in highest service.
Included in this offering,
*direct what's app connection with Snehal herself for questions/queries
*Satori Vision Jedi Master Workbook covering the abovementioned content.
* Additional coaching resources and materials.
*Weekly 30-45 minutes coaching sessions online via zoom, or in person. NB: Your First Session will be longer about 60-90 minutes.
*Your sessions will be recorded and sent to you shortly afterwards.
* and two ELI (Energy Leadership Index) Assessment one at the beginning, one at the end of the program.
Price: €9000.00 based on €1000.00 per month. (please contact us directly should you wish to employ a payment plan. Please be advised the price will be €1100.00 per month on payment plan to offset our admin costs).
Meet your Yoda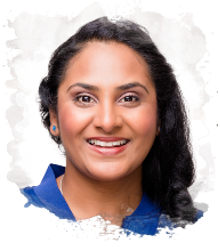 Snehal is an iPec Alumini and has qualified as Certified Professional Coach (CPC) with additional accreditation as an Energy Leadership  Index Master Practitioner (ELI-MP) & Cor. E. Performance Dynamics Specialist. In addition to this she is a qualified NLP Master Practitioner, and certified Holistic Health Wellbeing Practitioner. Together with her Mystical and Spiritual Gifts, she is able to dive deep and come from various perspectives to solve an issue and to release blocks and teach you to do the same. (to de-code, to re-code, to deactivate, and /or to activate frequencies).
Snehal has stitched together the very best from her own training and that which has been Intuitively channelled through years of working with and from the Quantum Field of understanding and application. Due the nature of the program, Snehal only offers 2 slots per year for this exclusive coaching. Open all year round, once purchased we will contact you directly, to set up your schedule and start date.
This Unique structured program and its methodology will be applied in a steady, layering, and block by block process with room for spontaneous flow. This program can be applied for any performance based profession such as top athletes, physical trainers, actors, dancers, salespersons, performance artists, military, emergency services, health professionals, coaches, teachers, care providers and any individual or team to activate their Highest Potential.
This program serves to bridge the gap between Potentiality and Probability